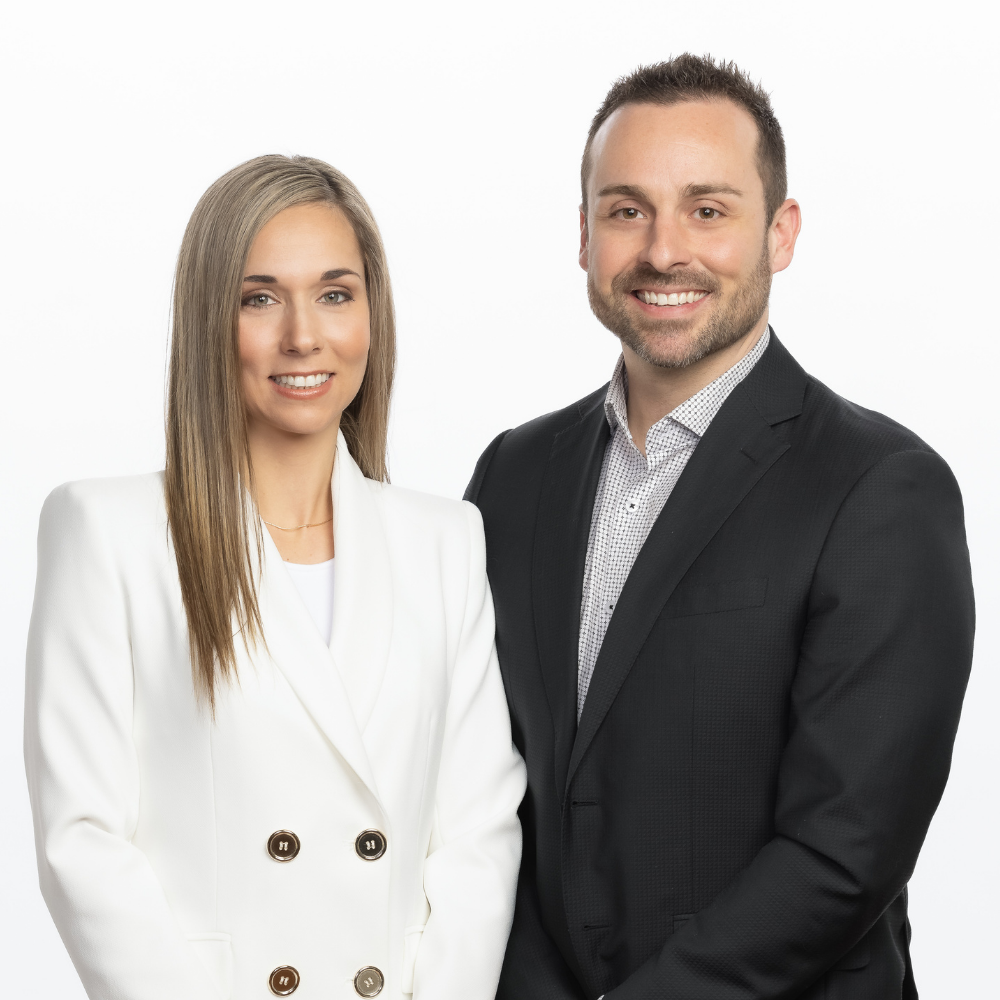 In duo to find the key to your happiness!
Our mission
A real estate duo that wants to accompany you from start to finish in the purchase or sale of your property. Two empathetic residential real estate brokers, listening to your needs and deeply devoted to finding the key to your happiness. The union of our two personalities, at the heart of our team's strength!

Our story
Life sometimes puts trials in our path that force us to make important decisions and overcome great challenges. This is the case for our professional story, which was born from physical obstacles that, without knowing it, led us to one of the most beautiful gifts, that of flying with our own wings by diving into a new professional challenge that we have the chance to realize as a couple, while joining our forces!

Are you ready?
Are you ready to jump into our adventure and realize your projects with us at your side? You will see that buying or selling a property can be a very fun project when you are well accompanied! We want to make this very important step a pleasant project by simplifying the task and by offering you our great dose of energy! With our two energetic, ambitious and dedicated personalities, we will have all the tools to make our duo an indispensable part of your project!
---
Contact us
Mathieu Laflamme

Residential Real Estate Broker

Mathieu Laflamme Inc.

In this profession, my professional happiness results from the indispensable support we offer to people in some very dramatic and difficult situations. Life has led me to a second profession in which I can thrive by creating new social relationships and continuing to help people every day. As a residential real estate broker, I can live my passion for real estate by being directly on the ground and not just in the books!

Véronik Roy

Residential Real Estate Broker

I have always had the well-being of my clients at heart in my professional life. For me, accompanying the client and creating a relationship of trust in order to achieve goals that positively change people's lives is my pride every day. The real estate field allows me to achieve exactly the same sense of professional well-being by accompanying my clients in one of the most important processes of their lives, the purchase or sale of a home.
Mathieu Laflamme

Véronik Roy
Latest Properties
---

Loading
Properties recently sold

Loading
Discover the RE/MAX programs
Follow us on Facebook
Like our page and be the first to be informed about our latest news and exclusivities.
Visit our Facebook page